Move the cursor over the "●" in the precinct map to see more information.
Tap the Name in the precinct map to see more information.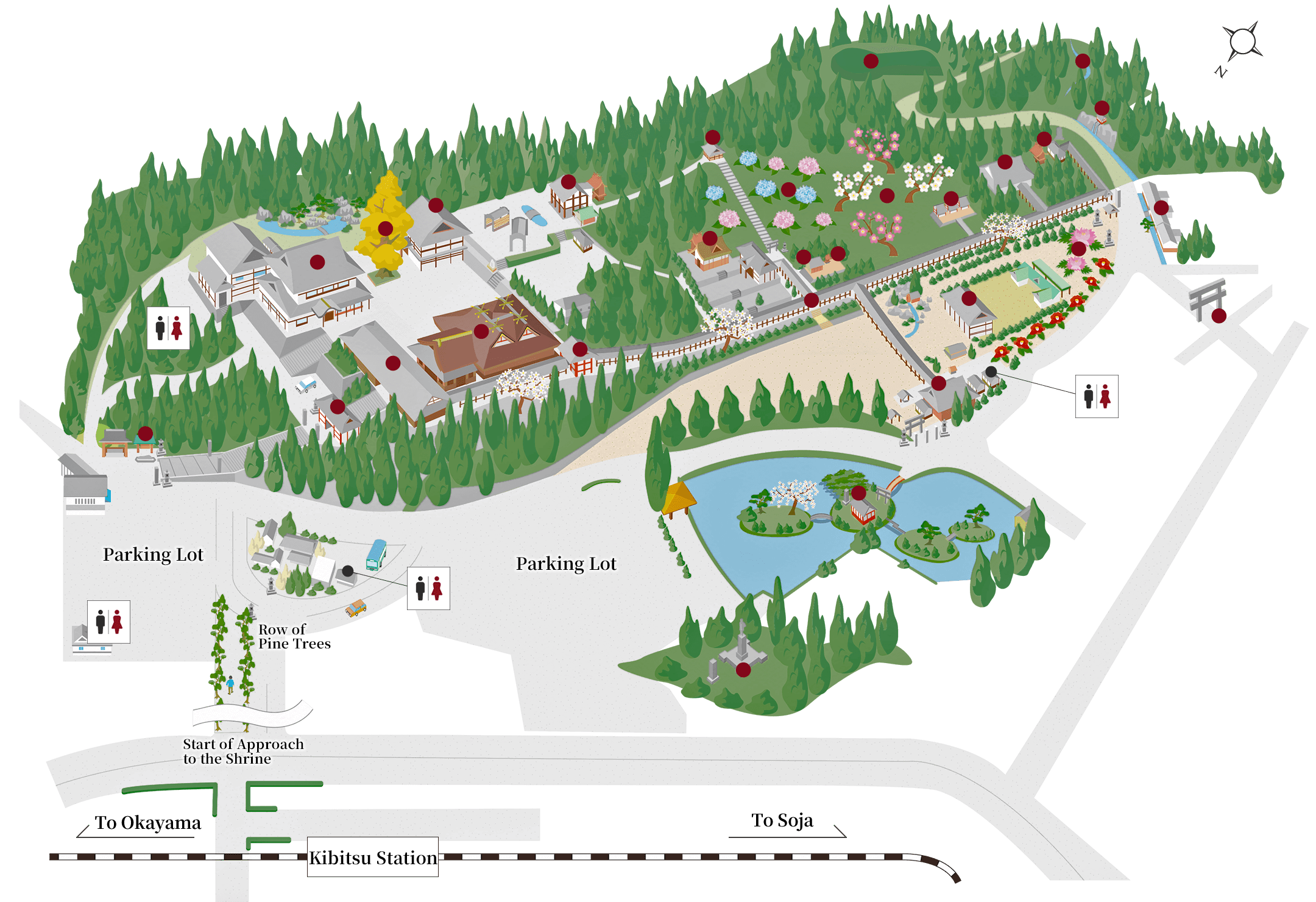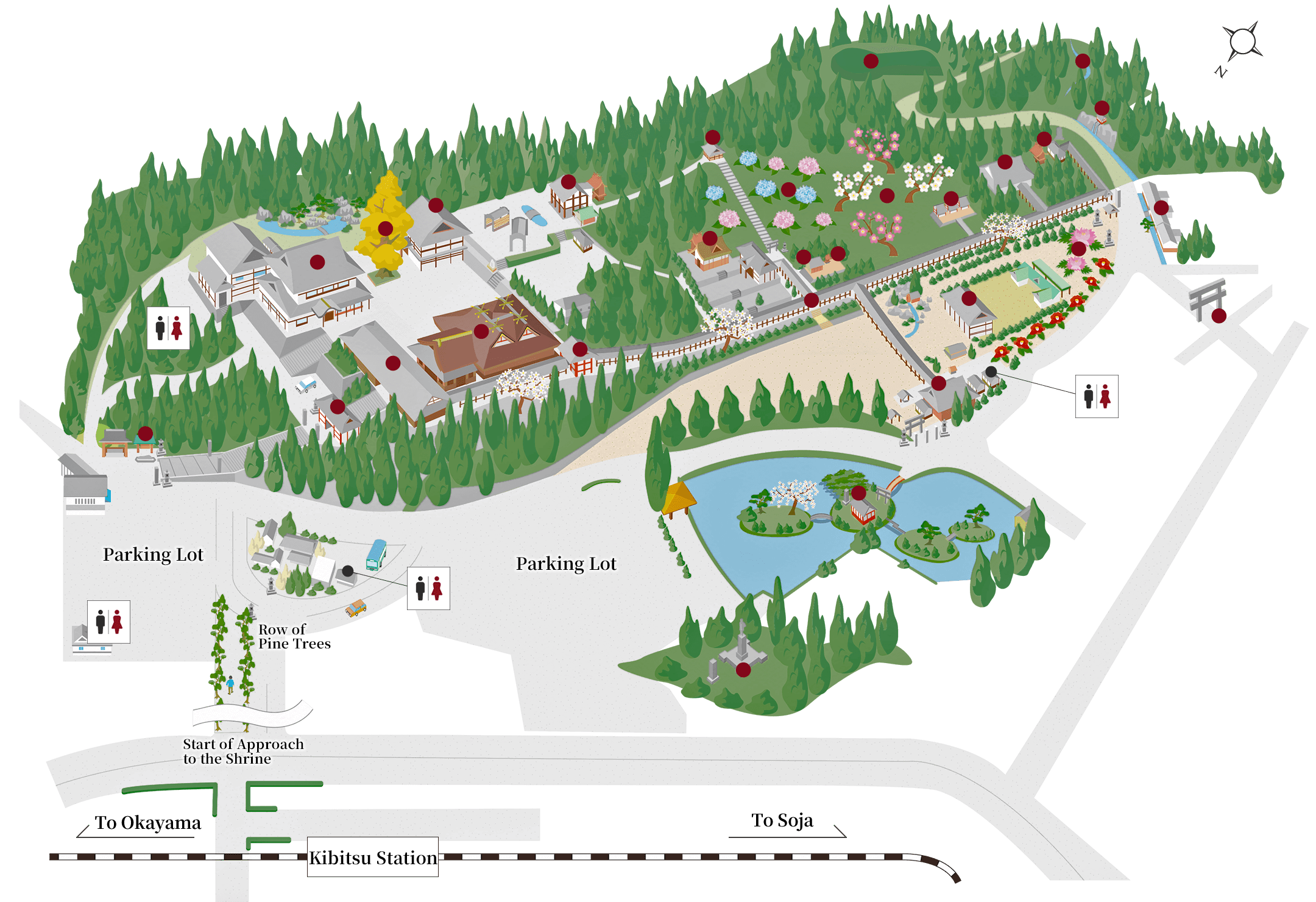 Imperial Mausoleum
Former Shrine Office
Shrine Gate
Hosotanigawa River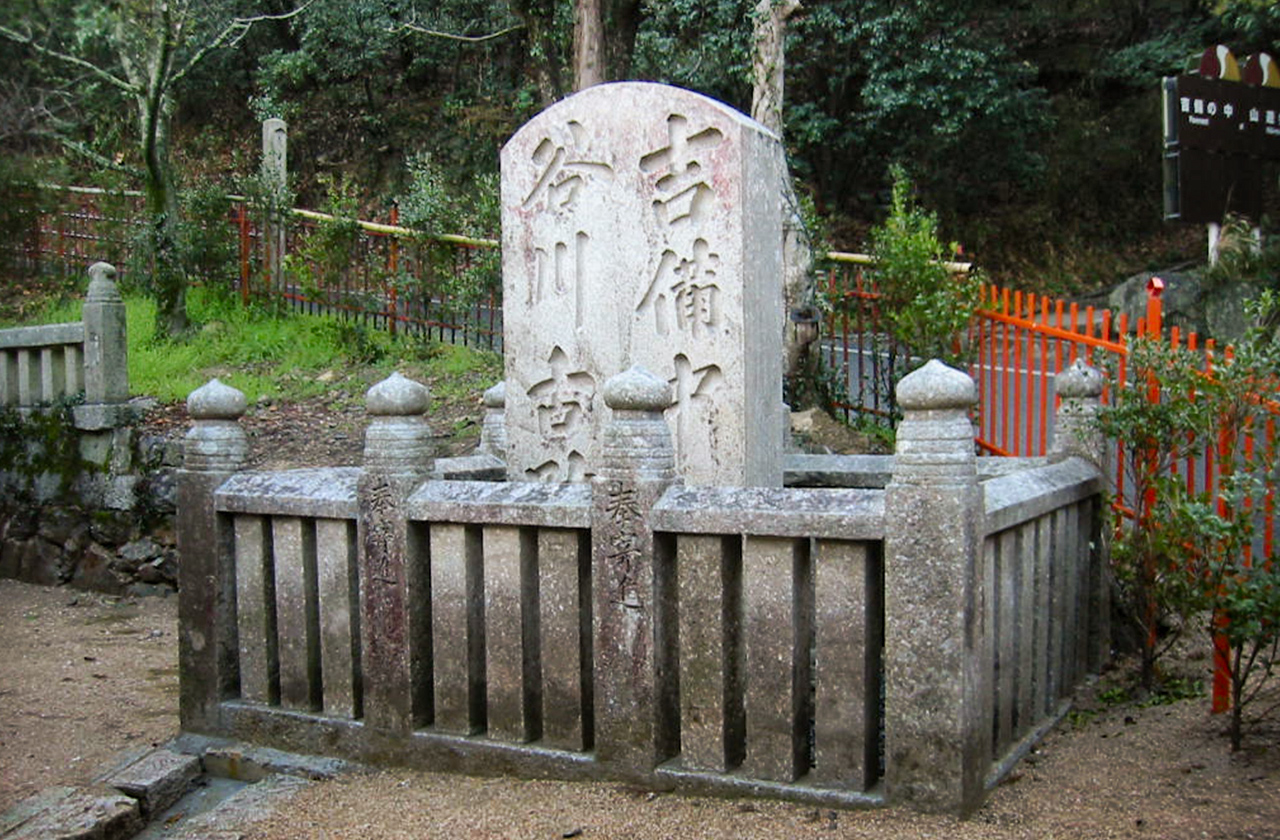 A scenic beauty described in Kokin Wakashu (Collection of Ancient and Modern Japanese Poetry).
Takimatsurijinja Shrine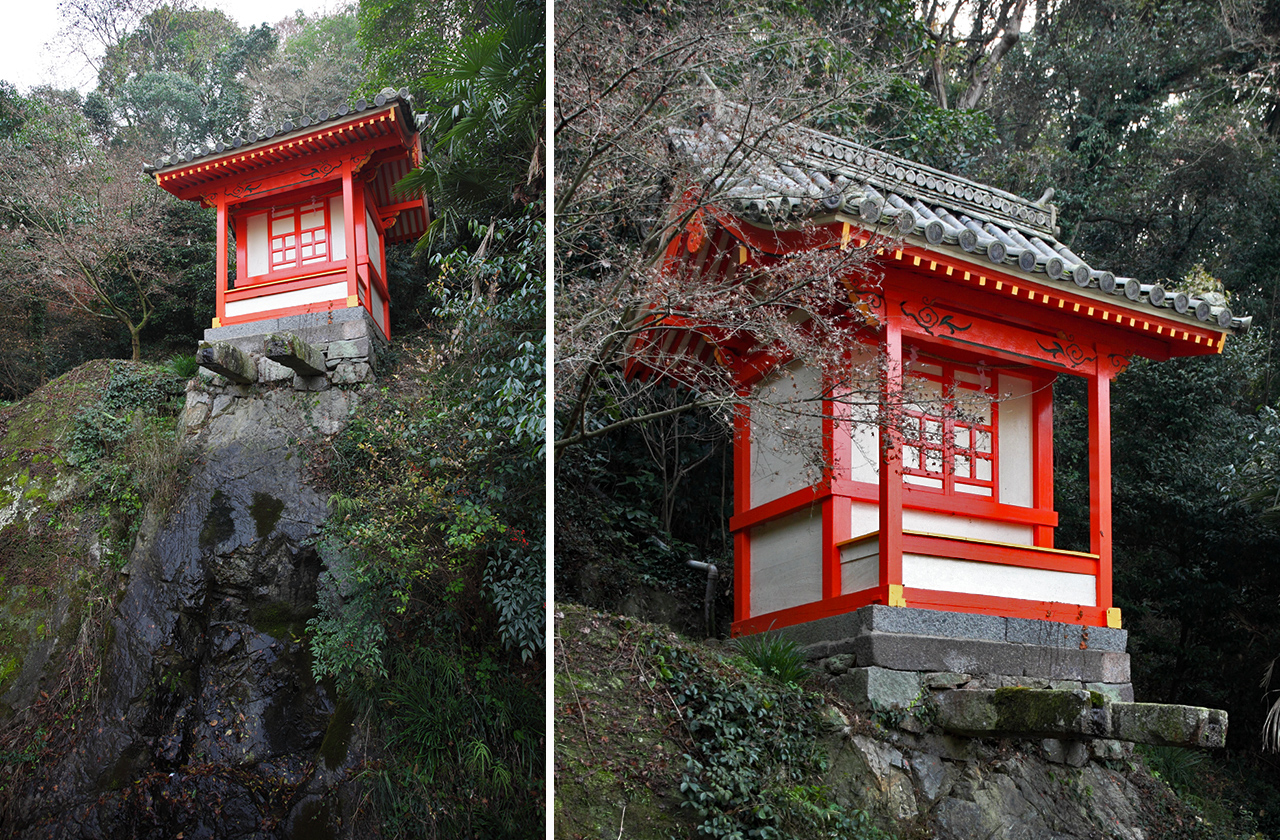 Hongusha Shrine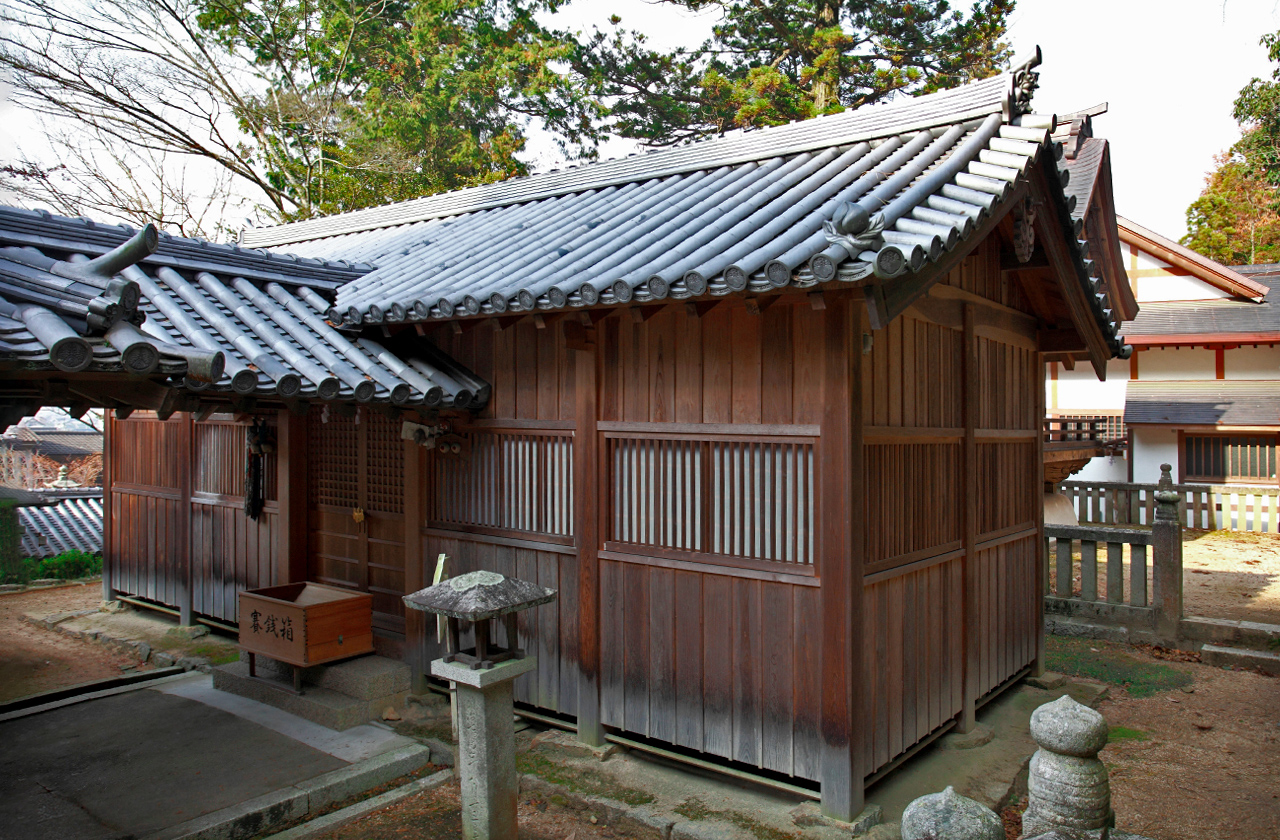 (Together with Naiku Shrine and Shingu Shrine) Enshrining Emperor Korei, Prince Kibinotakehiko, and Princess Momotayumiya. This is located at the southern end of our shrine, and is dedicated to the father and mother of Prince Kibitsuhiko.
* Shogu Shrine, Hongu Shrine, Naiku Shrine, Shingu Shrine and Iwayamagu Shrine
= Kibitsu Gosho Myojin
Gokuden Hall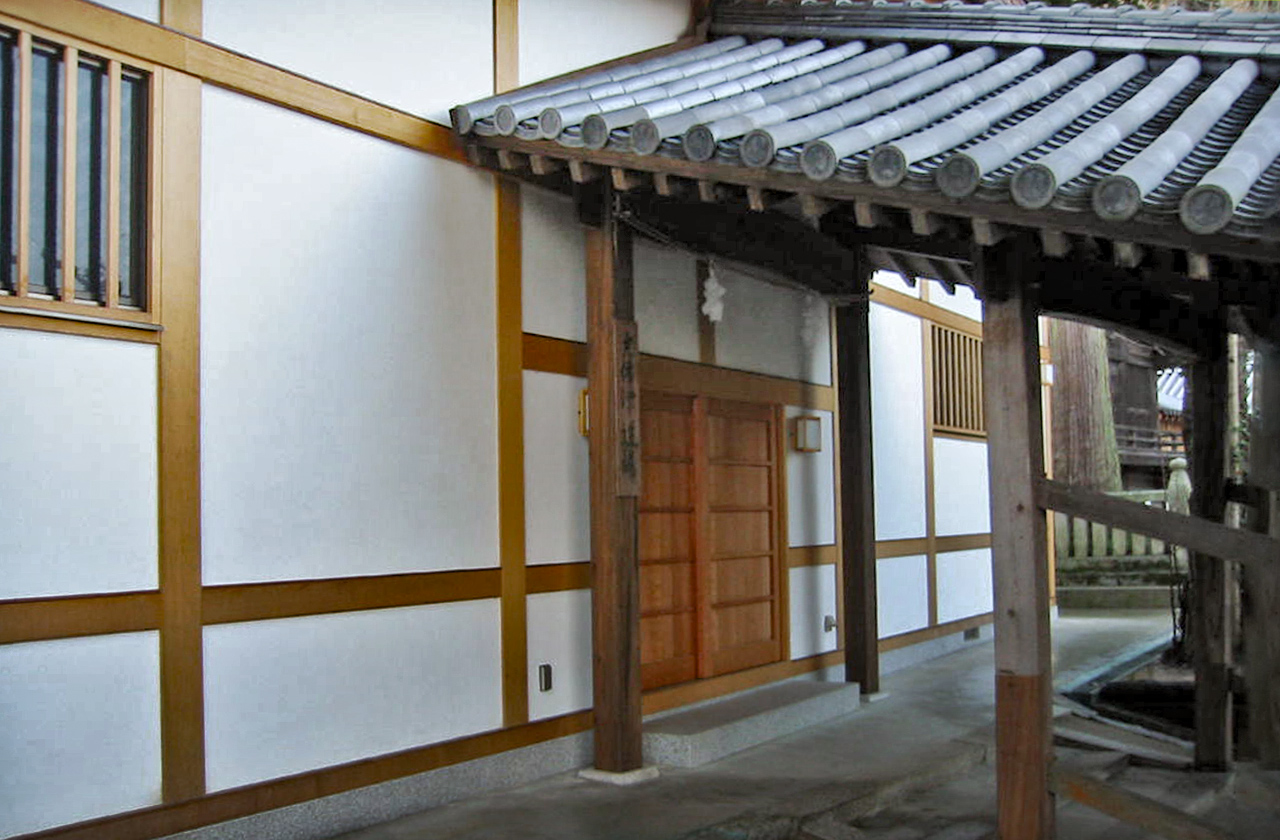 Peony Garden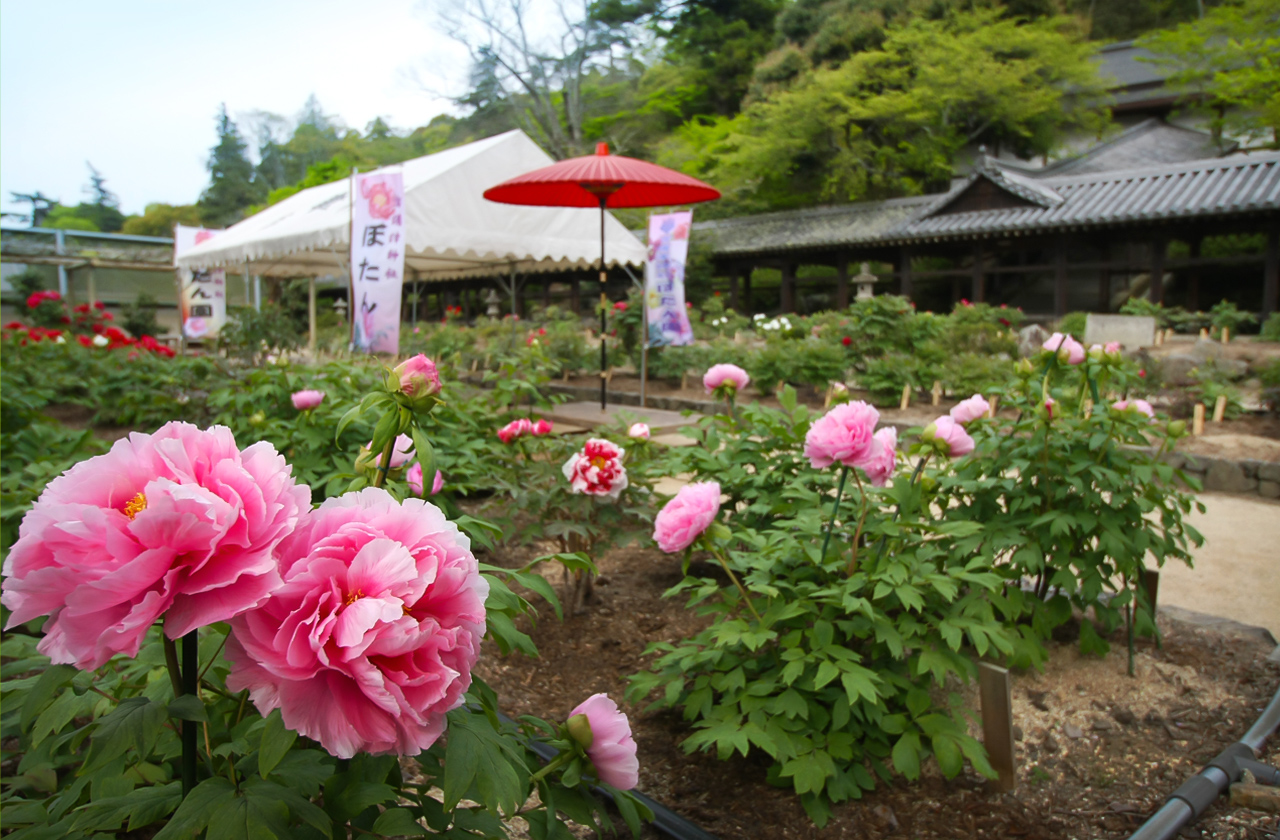 With about 400 plants, best viewed in late April.
Sanshagu Shrine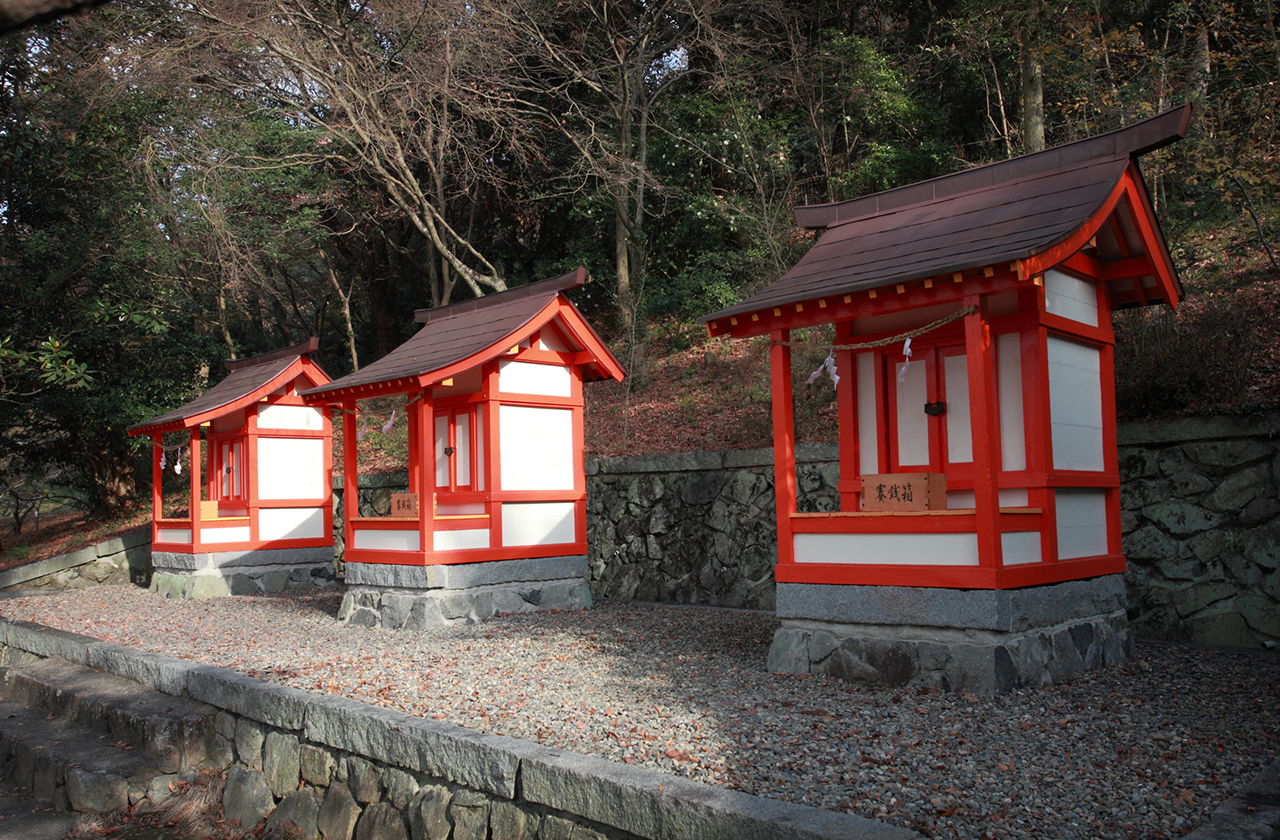 Plum Trees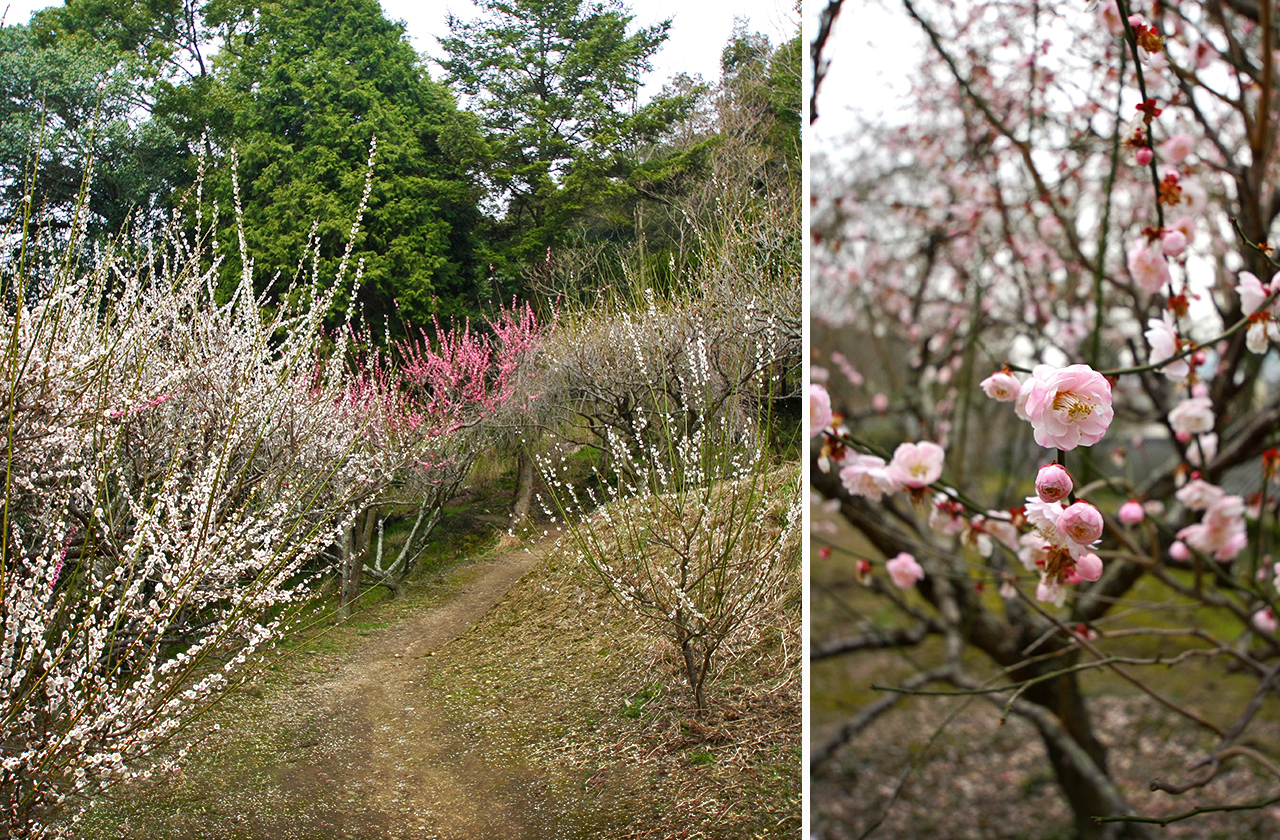 Hydrangea Garden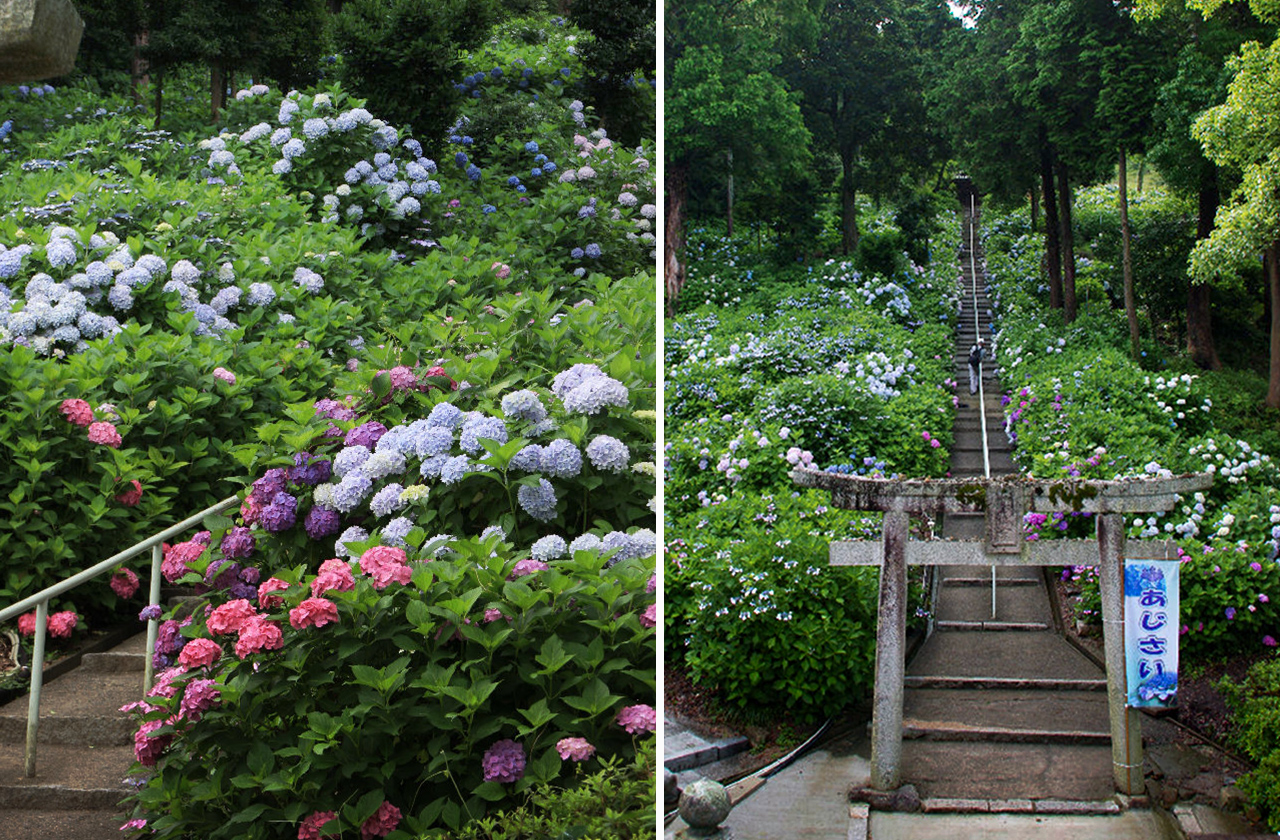 About 1,500 plants, best viewed in late June.
Iwayamagu Shrine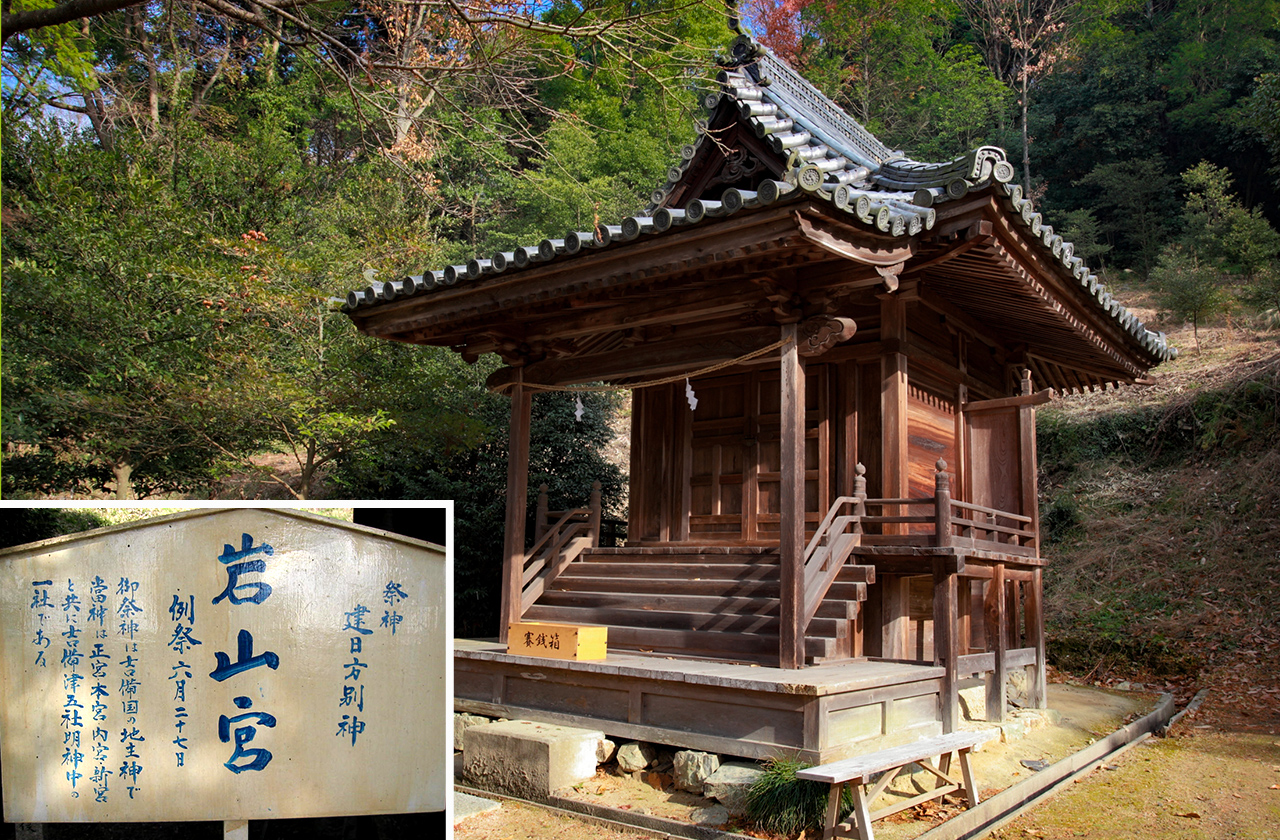 Located halfway up Mt. Nakayama in Kibi.
Enshrining the tutelary kami of Kibi Province.
Ebisumiya Shrine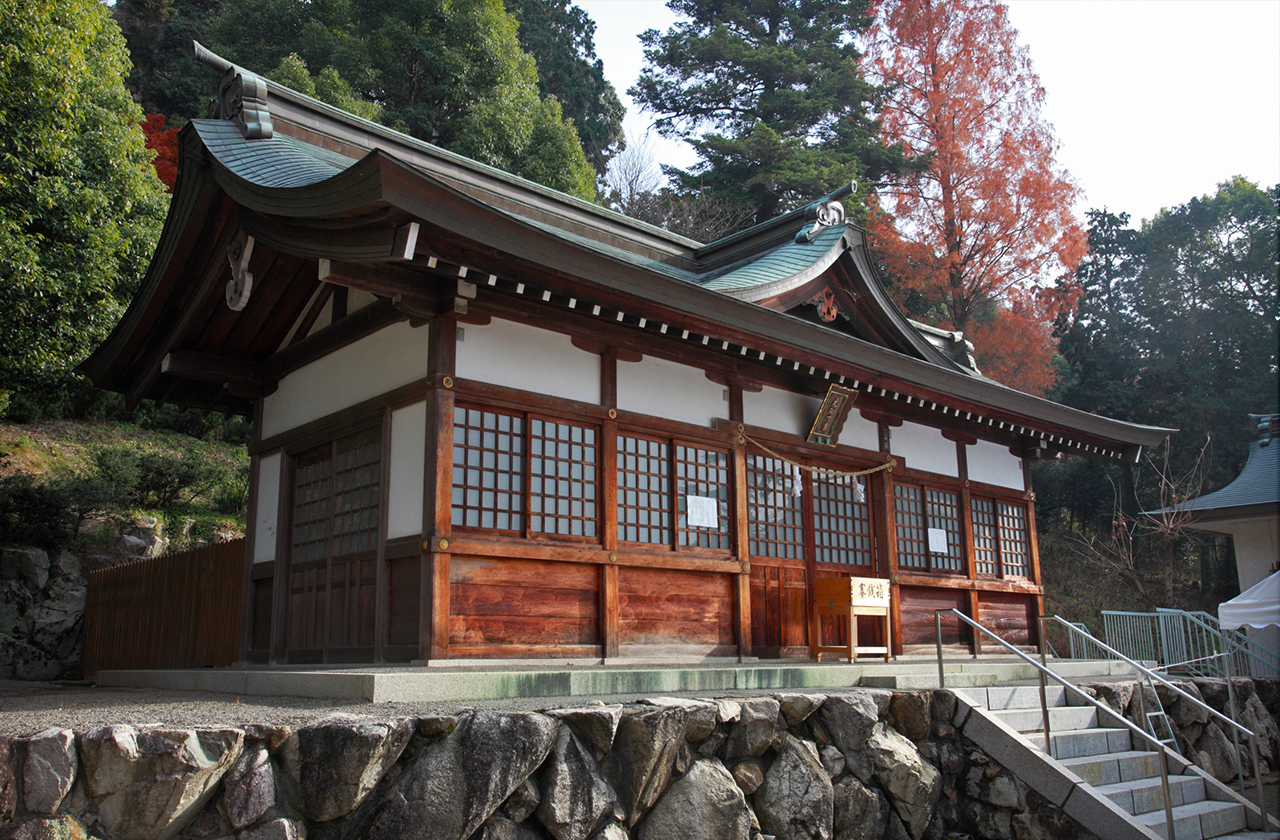 The kami of prosperous business and family businesses.
Many people visit this shrine, especially during the Ebisu Festival on Jan. 9, 10, and 11, seeking lucky charms.
Ancestral Shrine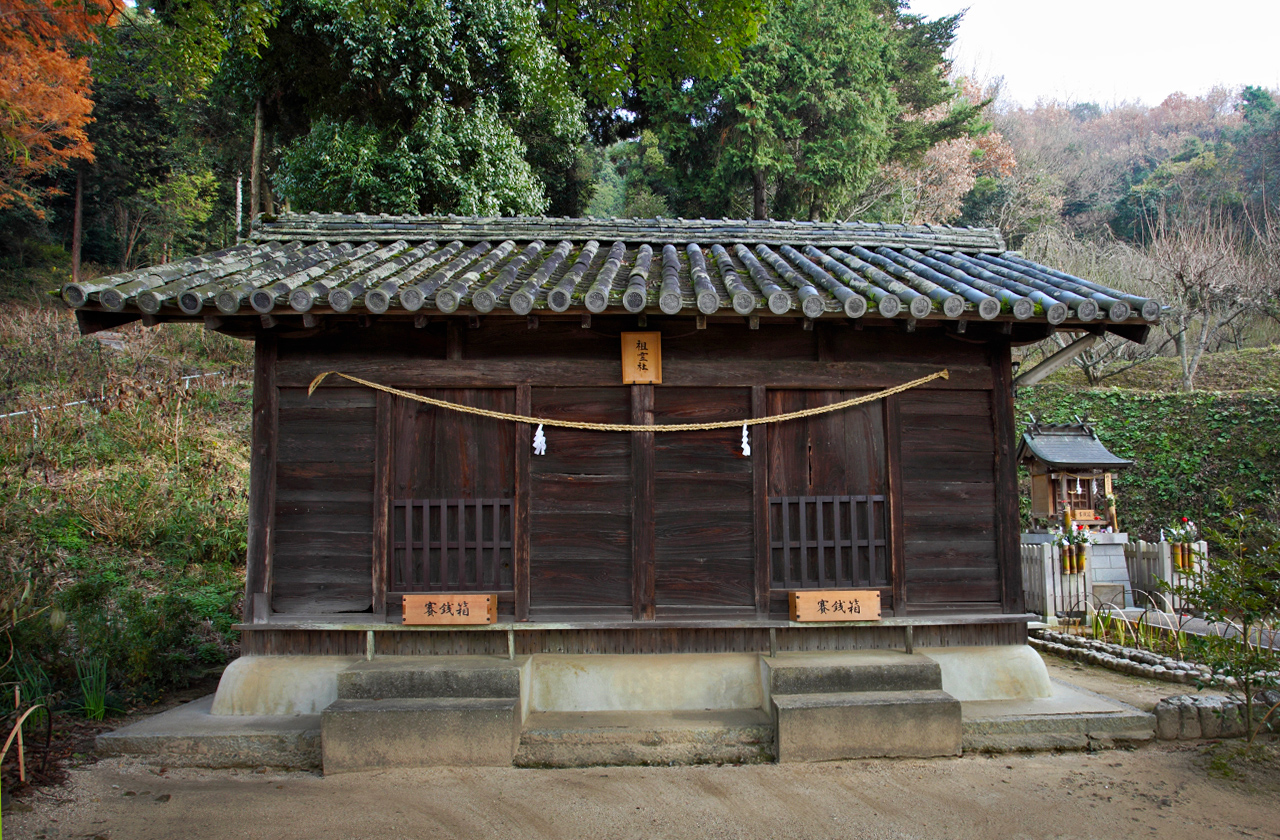 Enshrining the ancestral kami.
Mizuko Memorial Shrine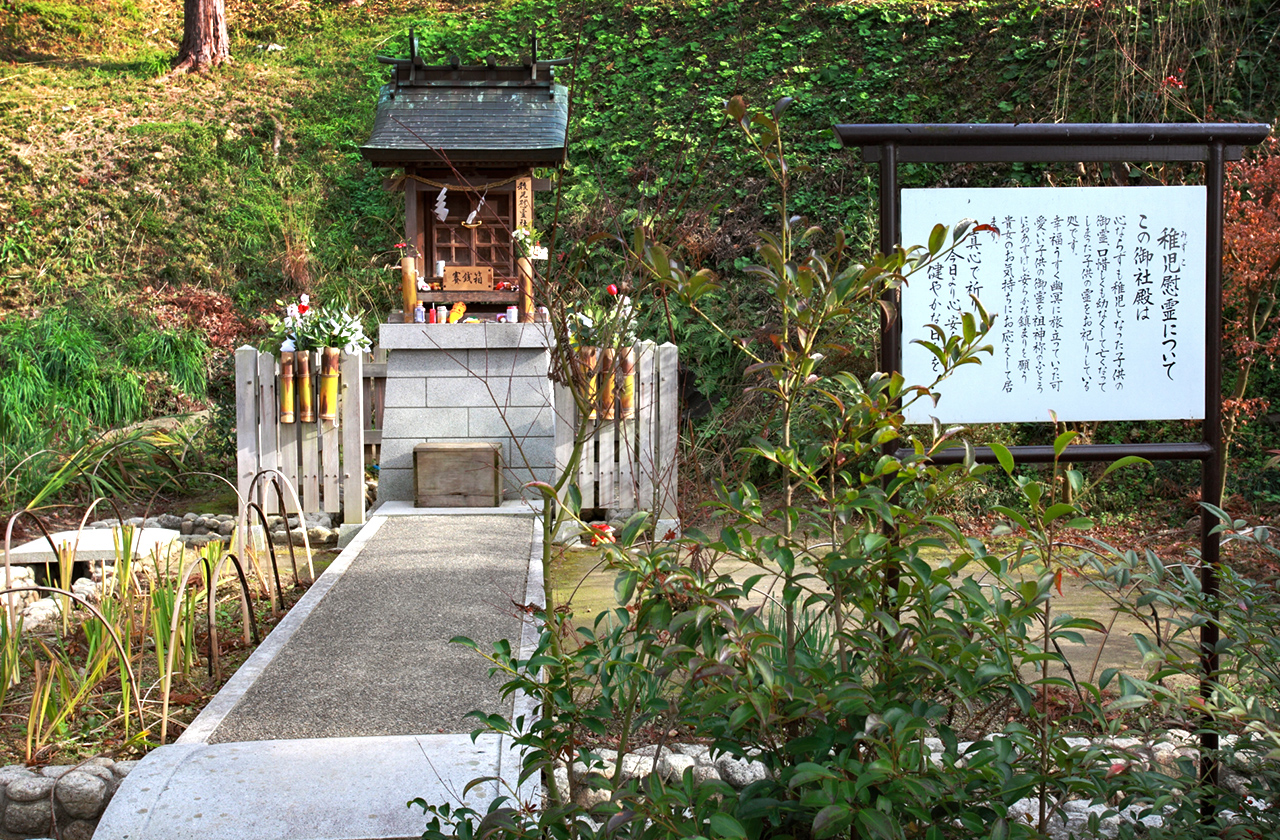 This shrine enshrines the spirits of mizuko, deceased fetuses and babies who died shortly after birth.
Corridor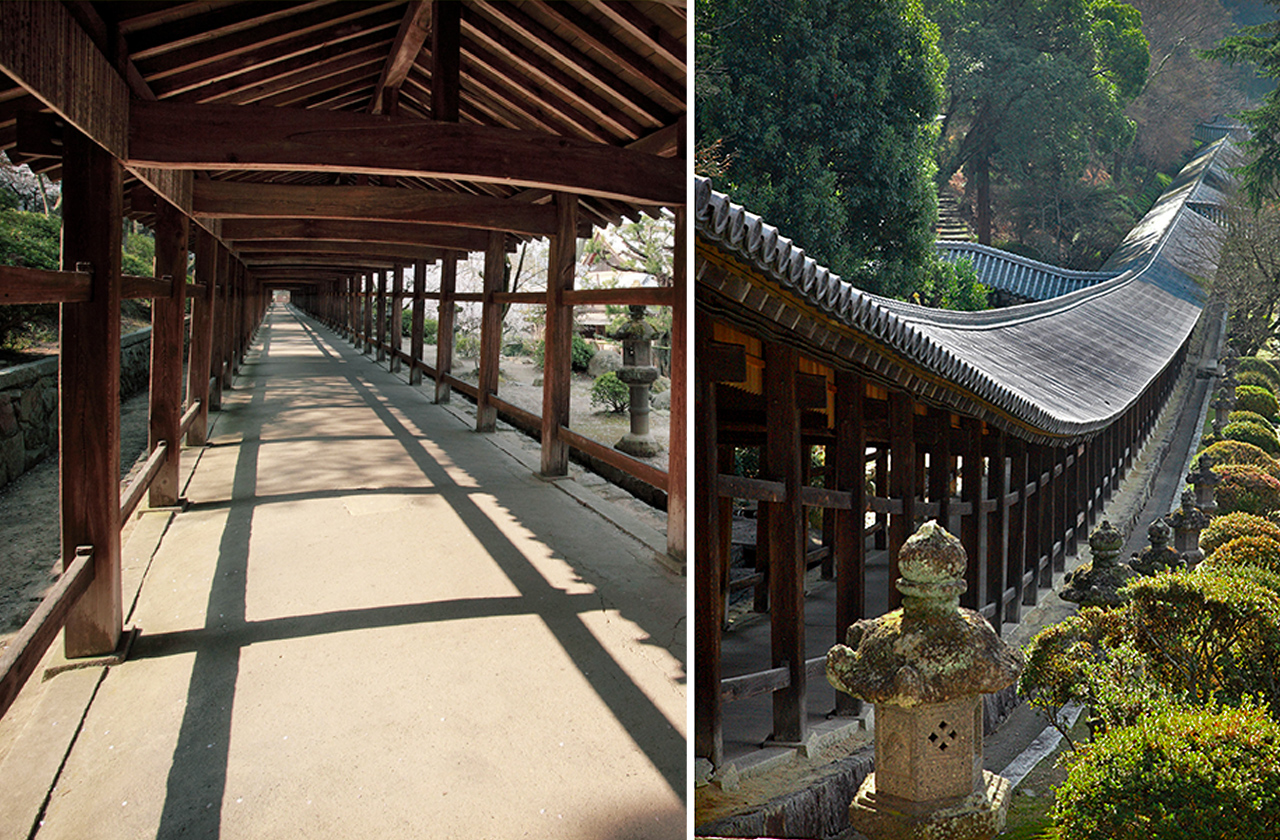 Rebuilt in 1579, it is a 360m long straight walkway which keeps the natural geographical features intact.
(Important Cultural Property Designated by the Prefecture)
Japanese Archery Hall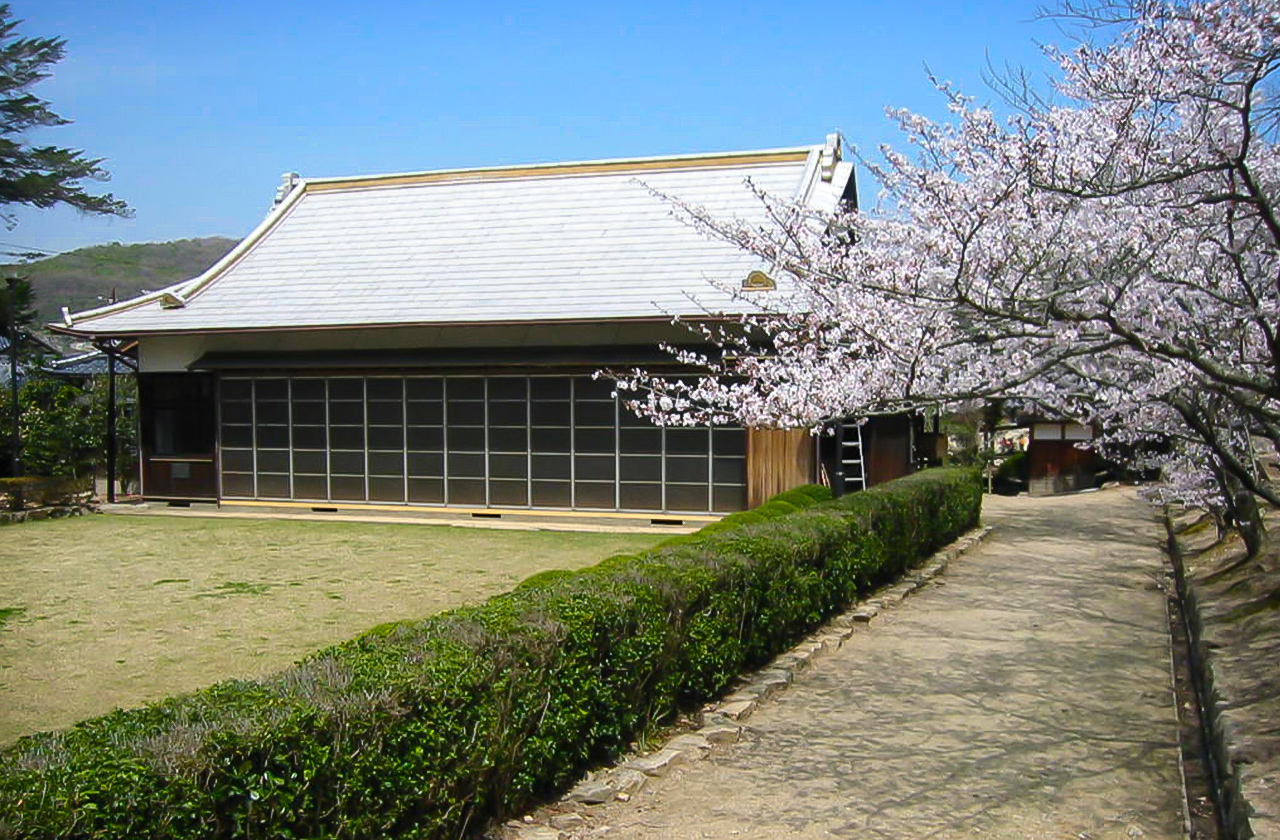 Okamaden Hall l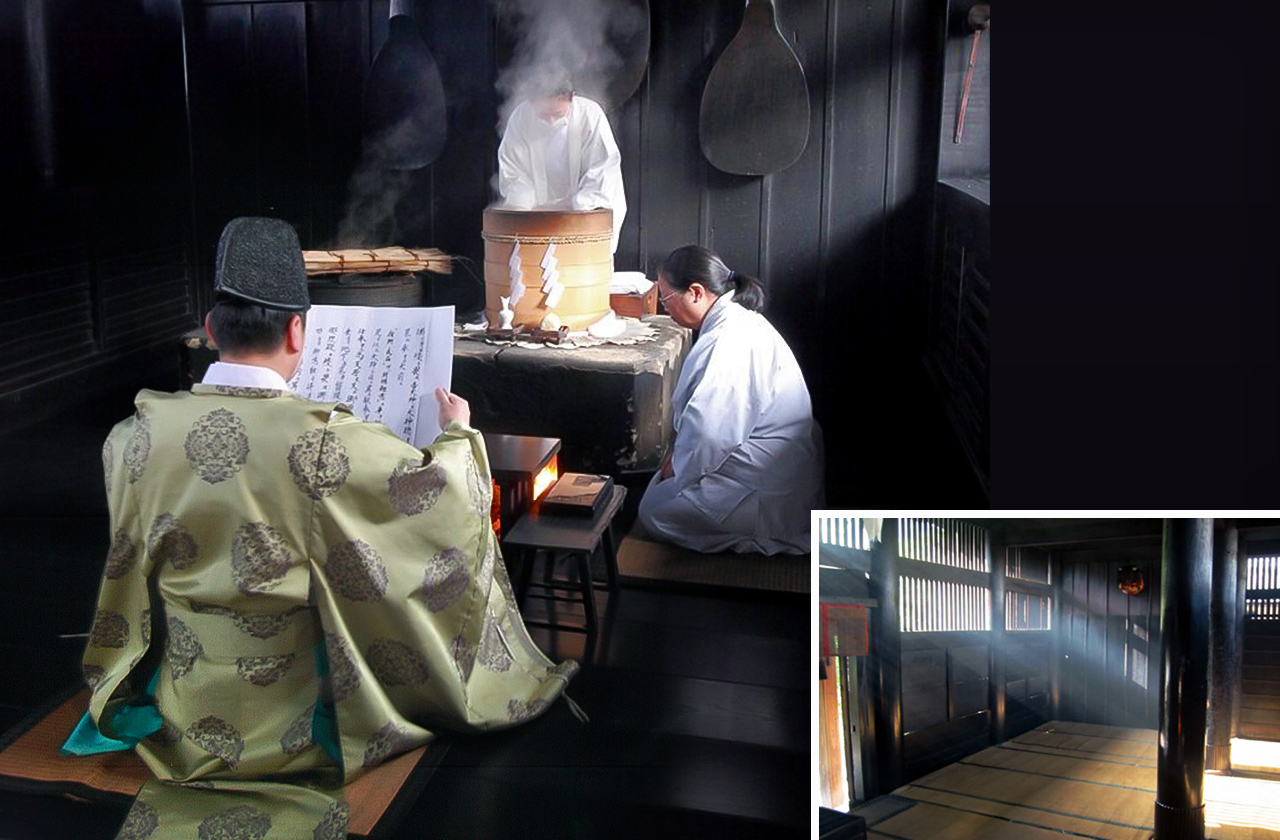 This was rebuilt in 1612 at the wish of Yasuhara Tomotane.
The mystic Narukama Ritual has been known nationwide since ancient times. (Important Cultural Property)
Ugajinja Shrine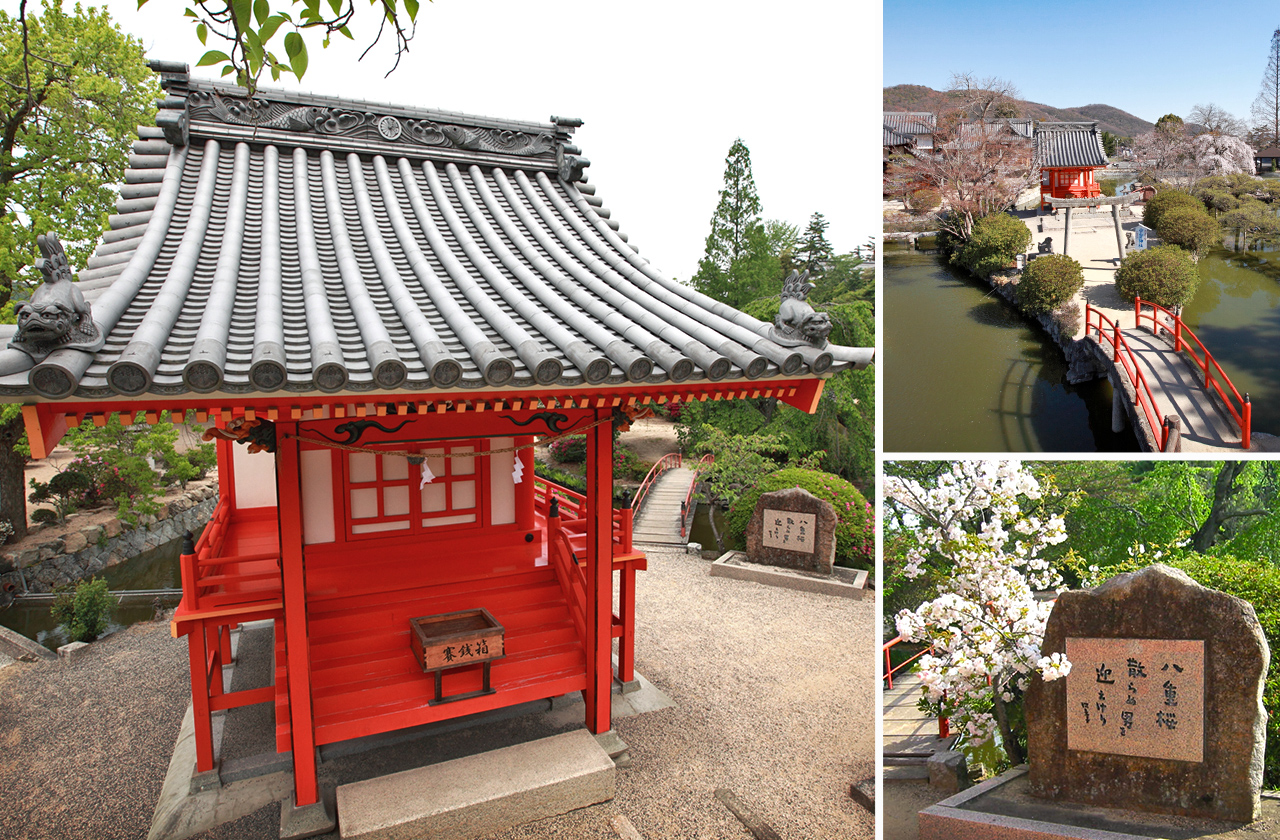 Enshrining the kami of Kibi, a kami of business and the oldest kami in Kibi Province.
Statue of Inukai Bokudo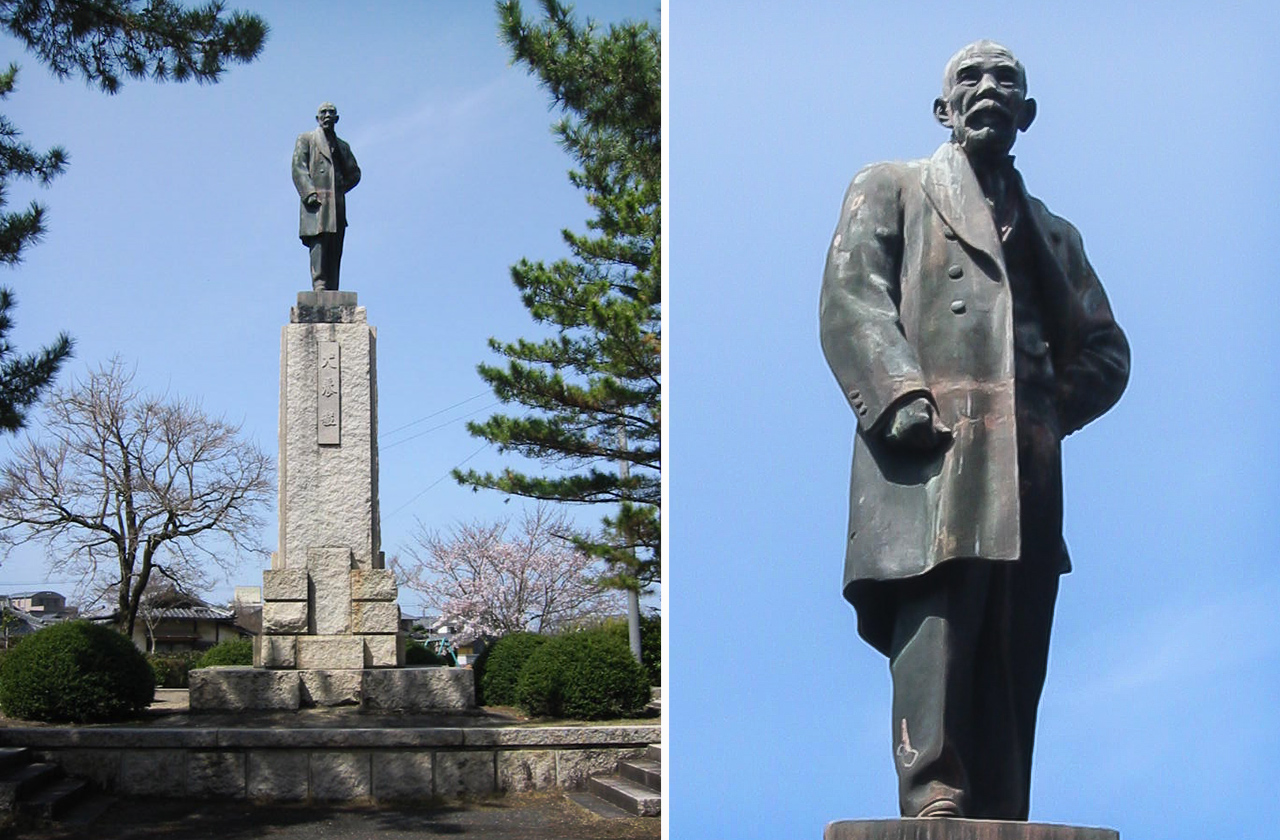 As a place associated with Inukai Tsuyoshi.
Ichidosha Shrine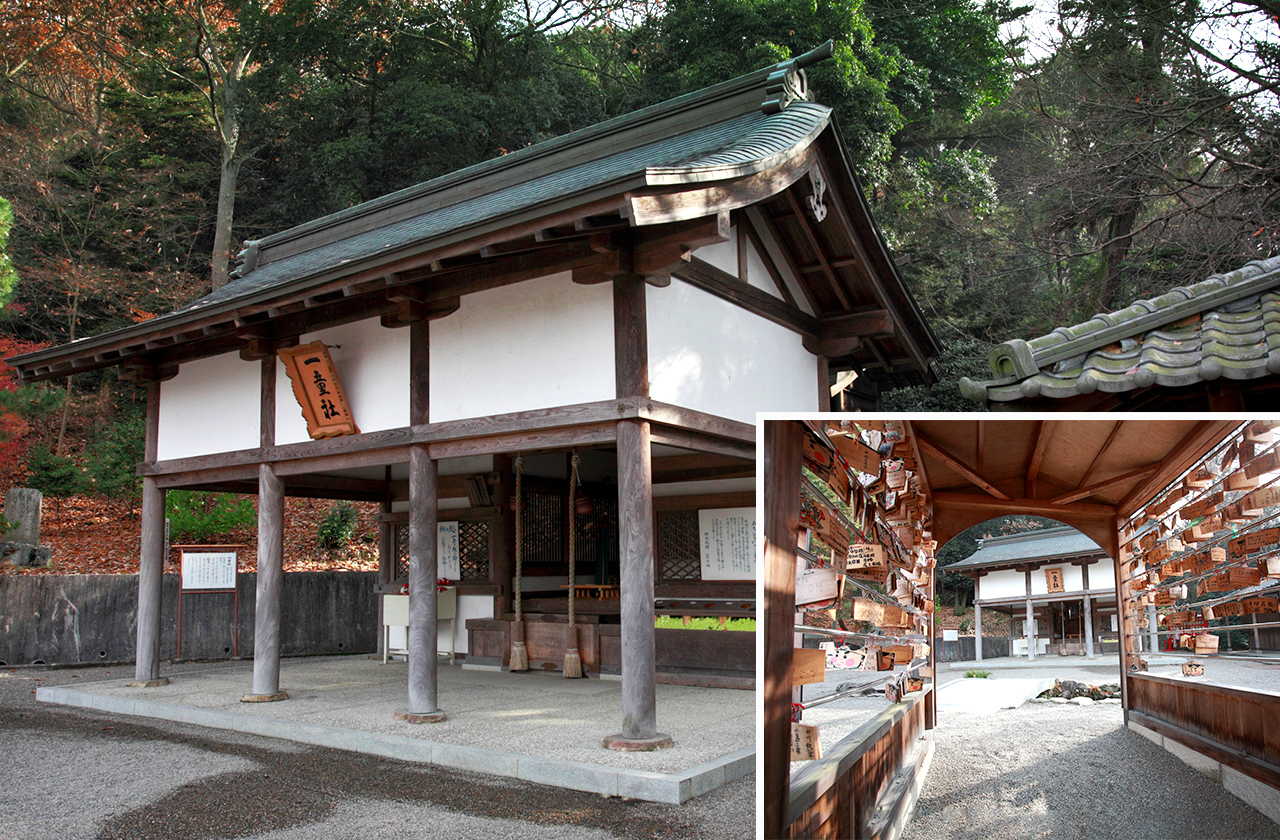 The kami of scholarship and entertainment are enshrined here. The shrine is said to have been deeply worshipped by scholars of national learning in the Edo period (1603-1867). In recent years, it has continued to be visited by many people hoping to go on to higher education.
Minamizuijinmon Gate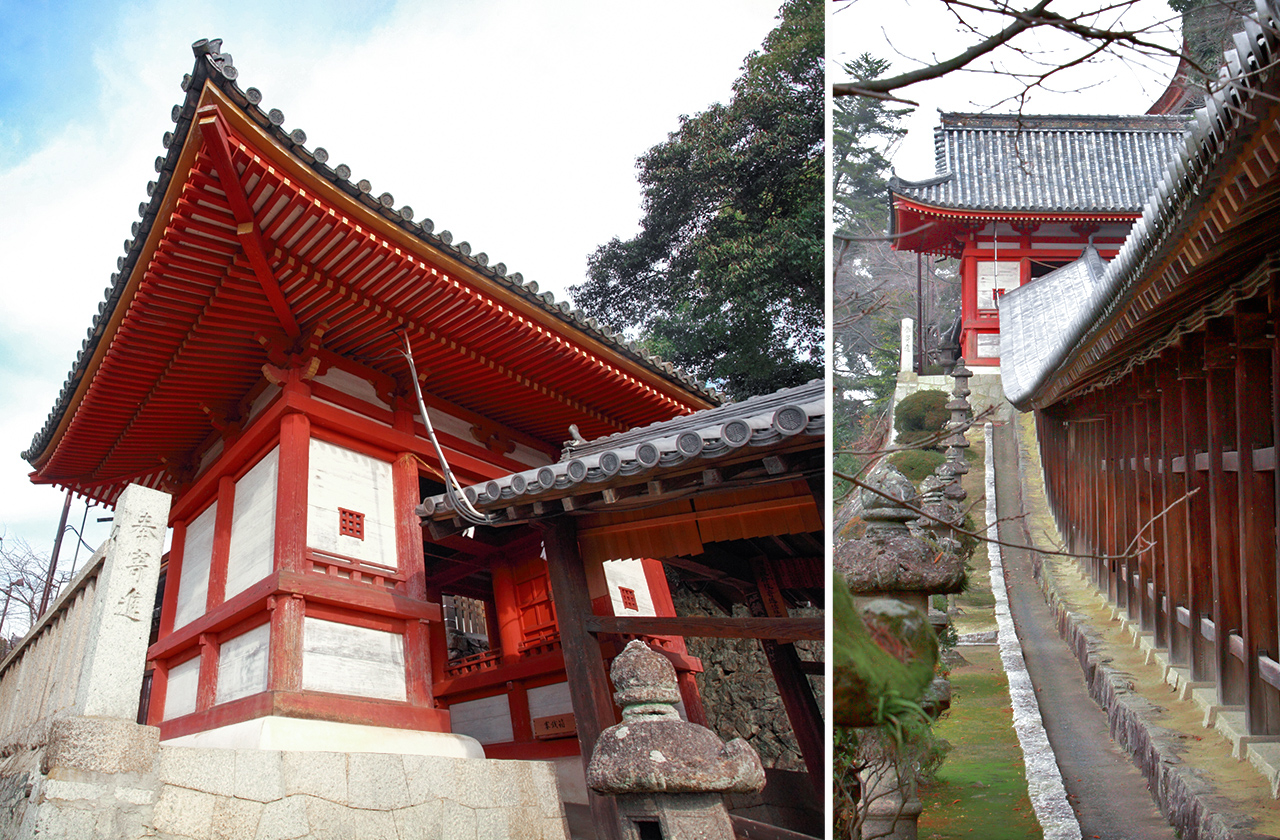 Located along the way of the corridor, it was rebuilt in 1357 and is the oldest among our shrine's buildings.
The kami (gods or deities), who contributed to the settlement of Kibi Province under our main kami, are enshrined here. (Important Cultural Property)
Main Sanctuary and Worship Hall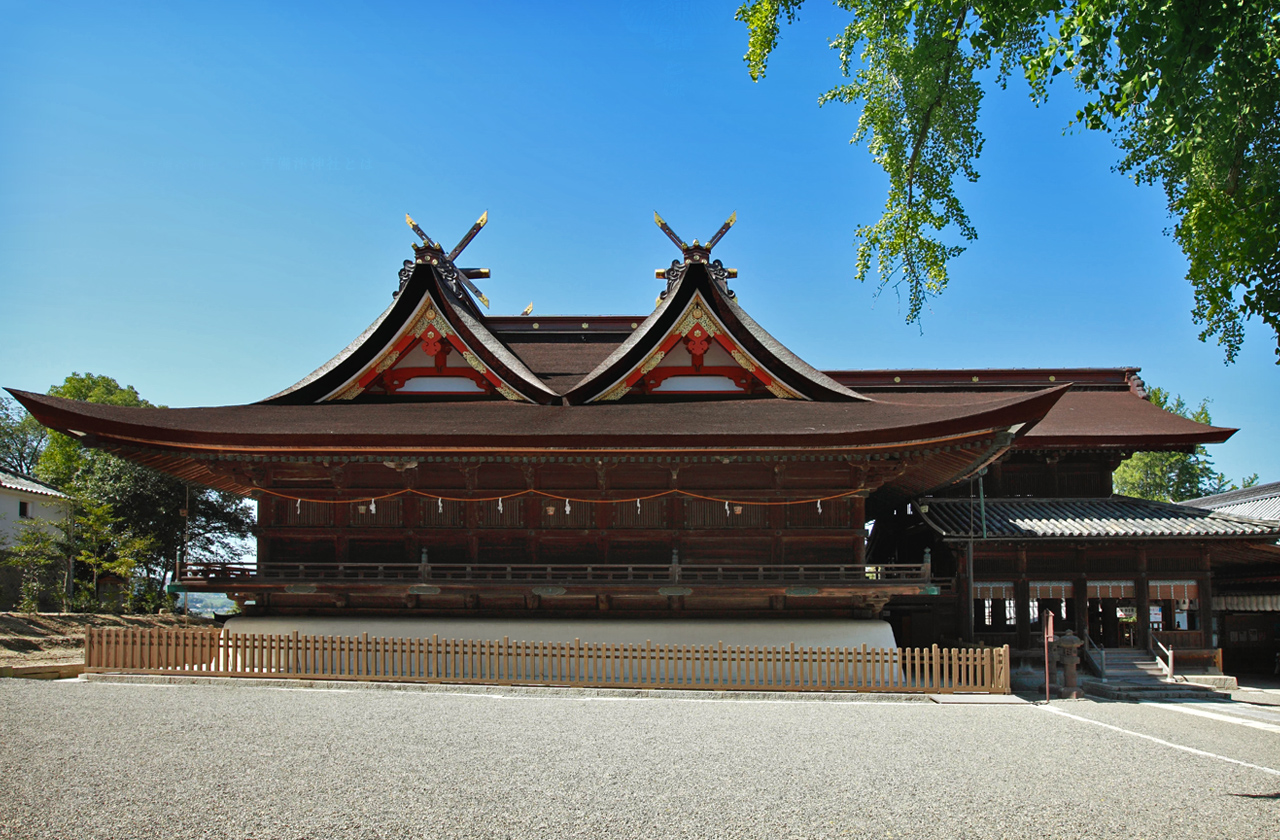 Main Sanctuary and Worship Hall (National Treasure)
Rebuilt in 1425 during the Muromachi period.
Architectural style: "Hiyoku Irimoya Zukuri (the winged East Asian hip-and-gable roof)"
Also called "Kibitsu Zukuri" for its style, the only one in Japan.
Prayer Hall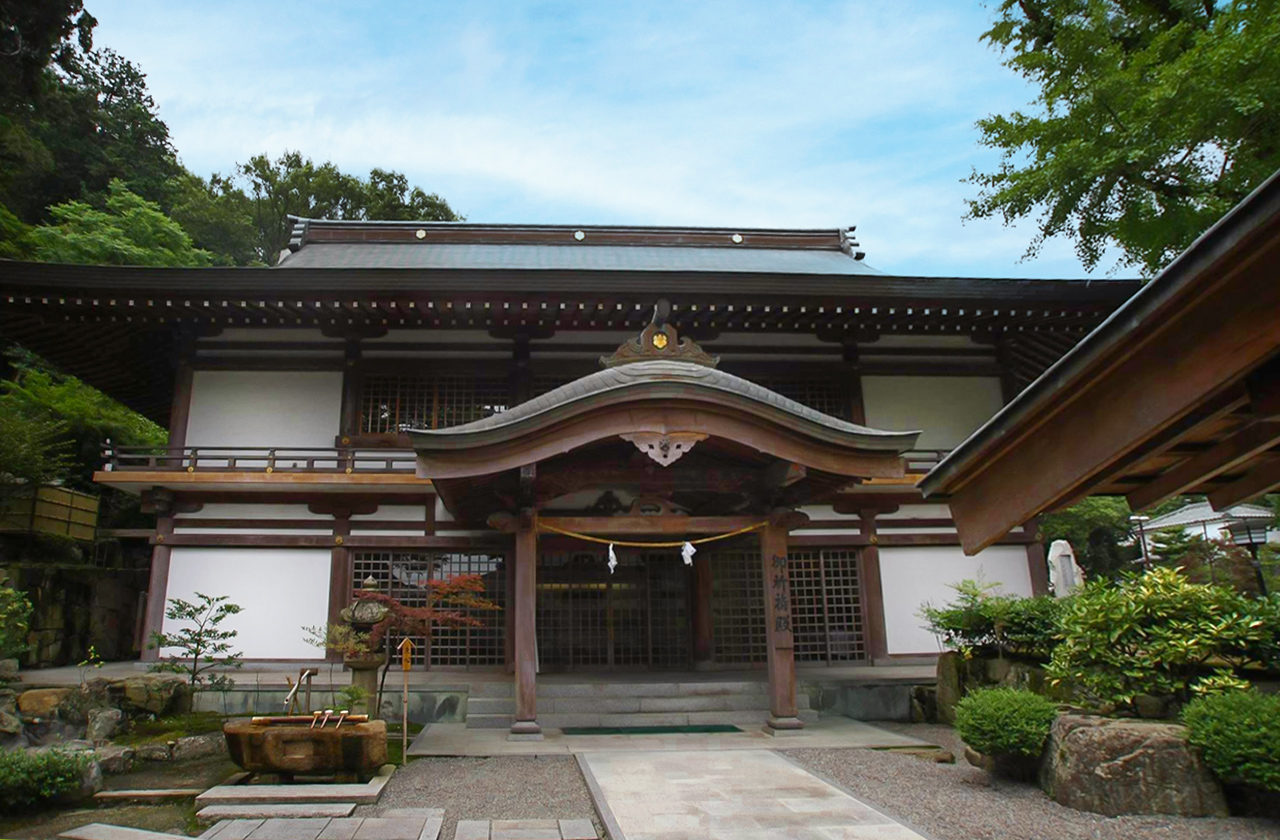 A place to pray for the wishes made at the reception.
Sacred Ginkgo Tree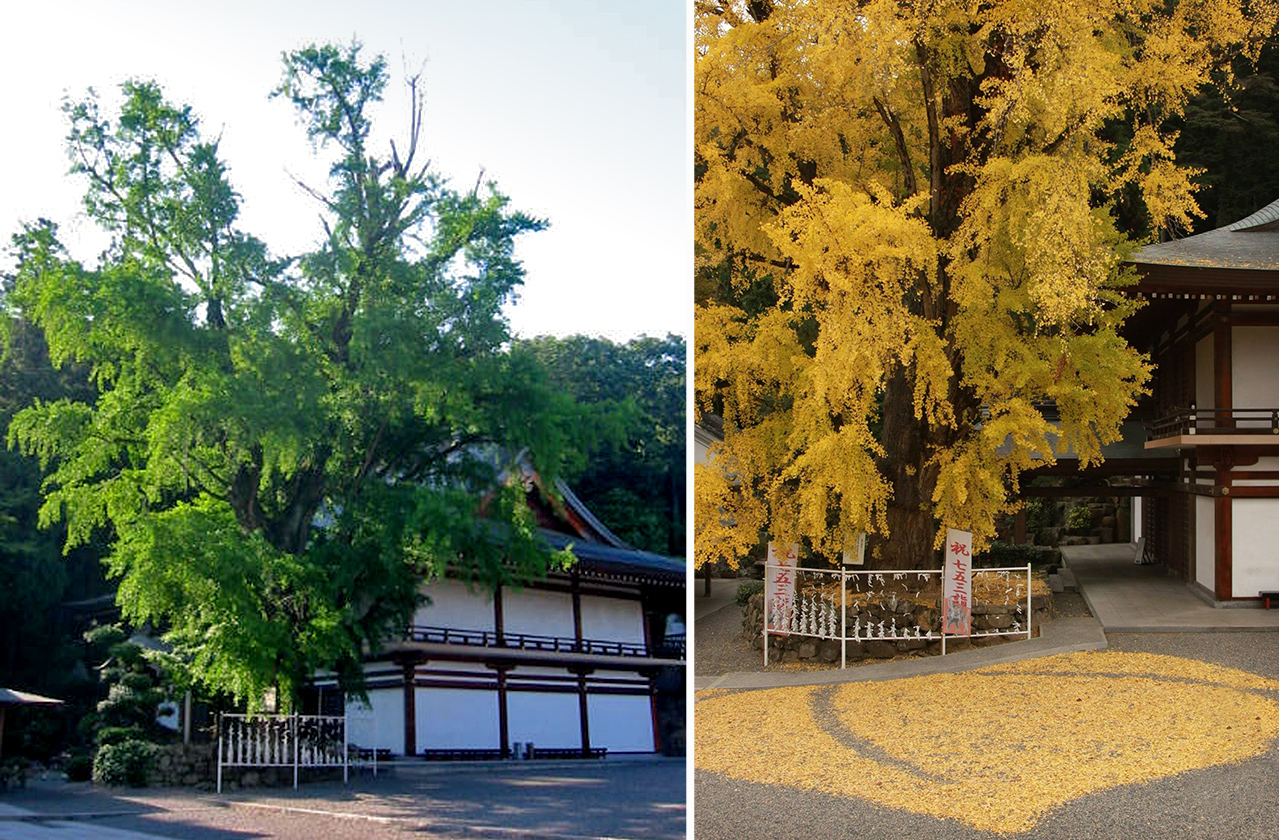 About 600 years old.
Prayer Reception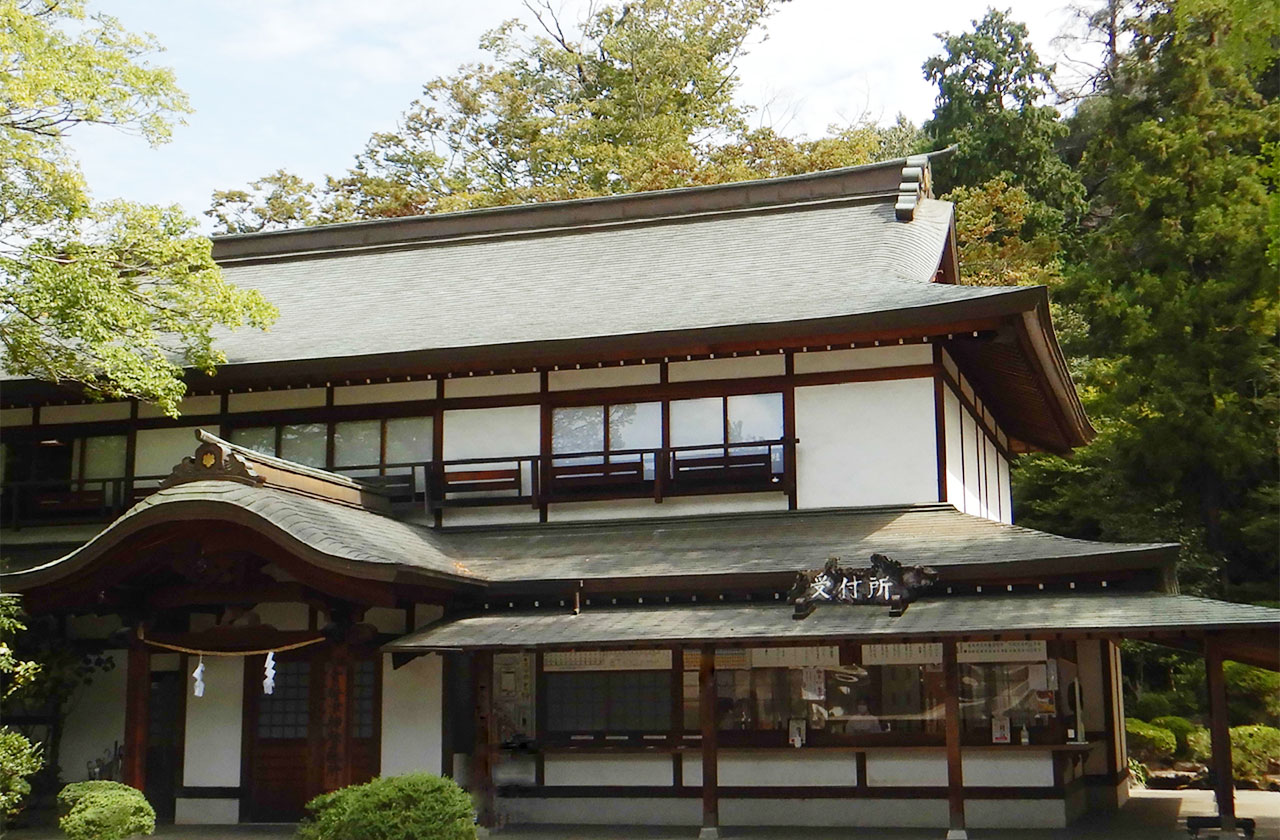 Daily prayers are accepted at any time.
Charm Receiving Place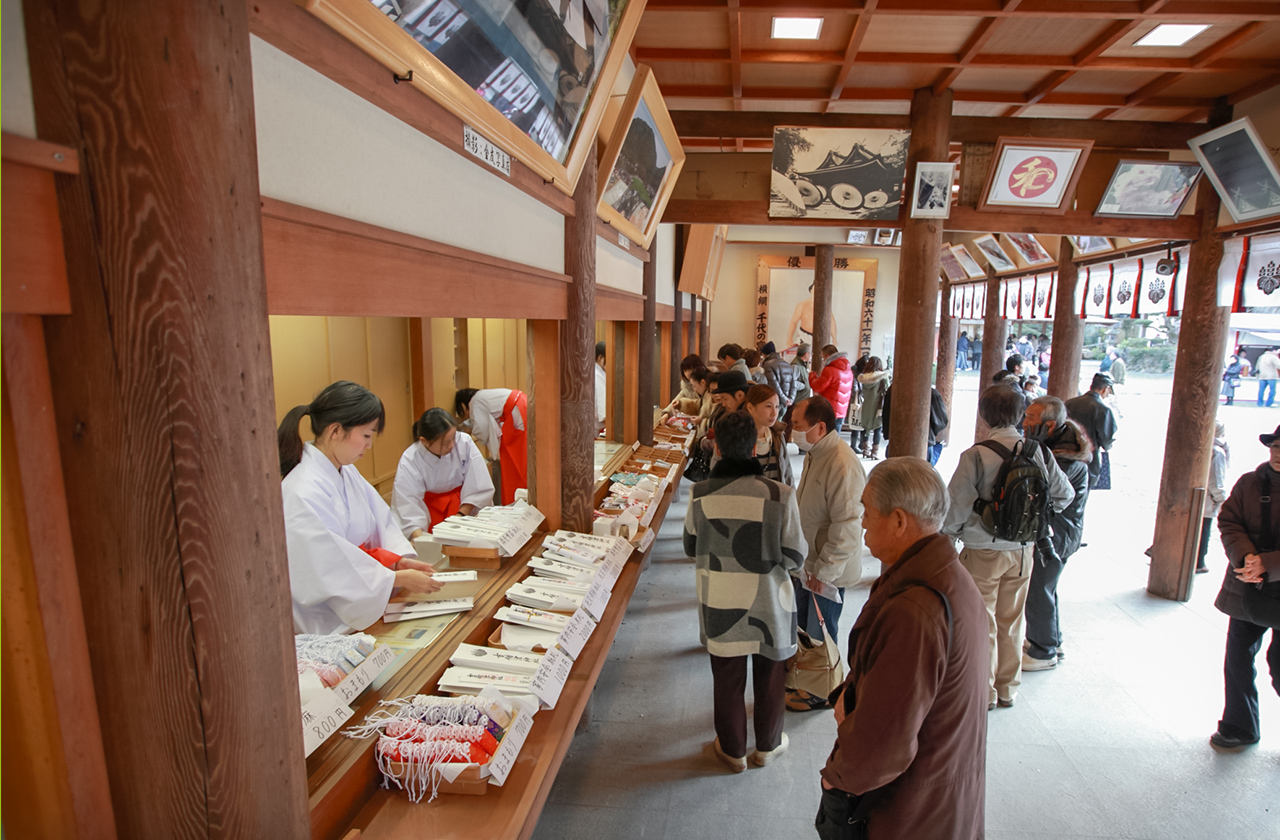 A place to receive charms, etc.
Kitazuijinmon Gate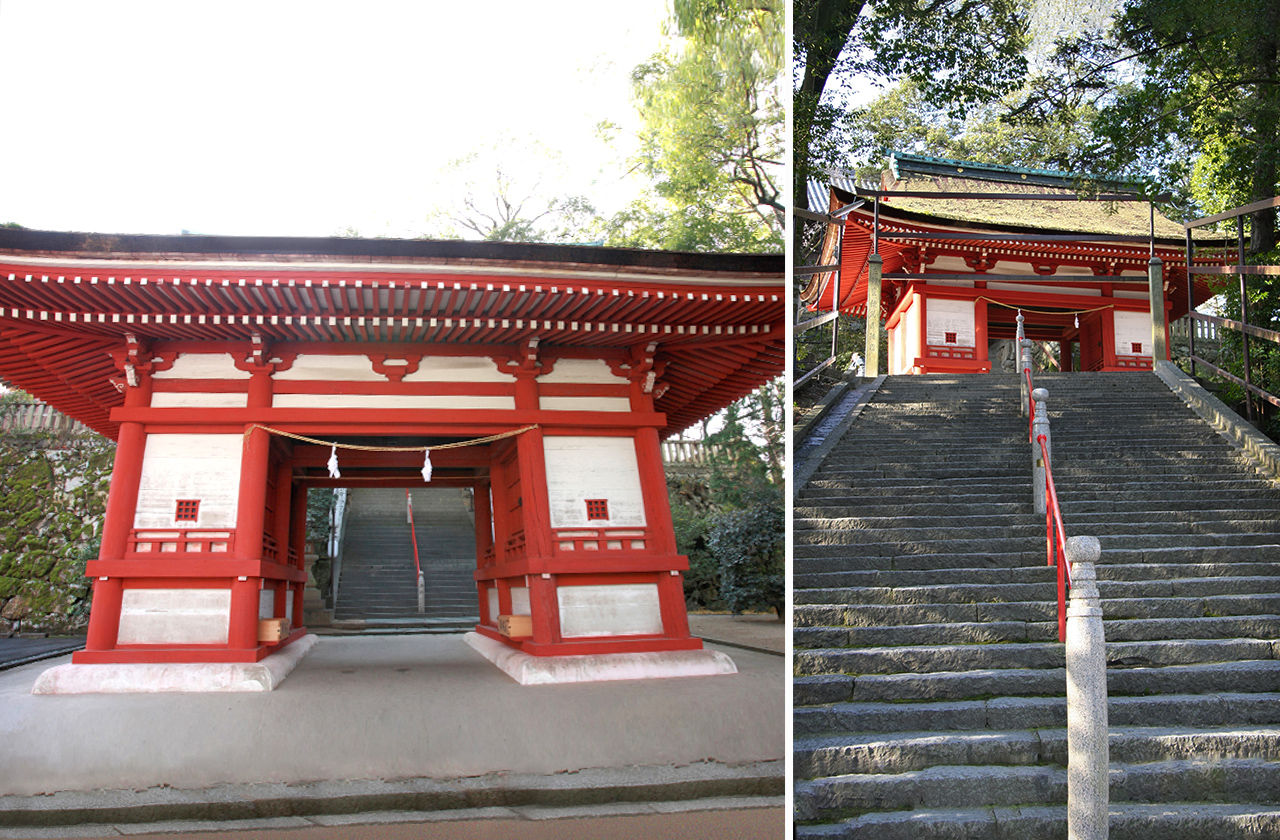 Located on the northern approach to the shrine.
Rebuilt in the mid-Muromachi period.
(Important Cultural Property)
Yaokiiwa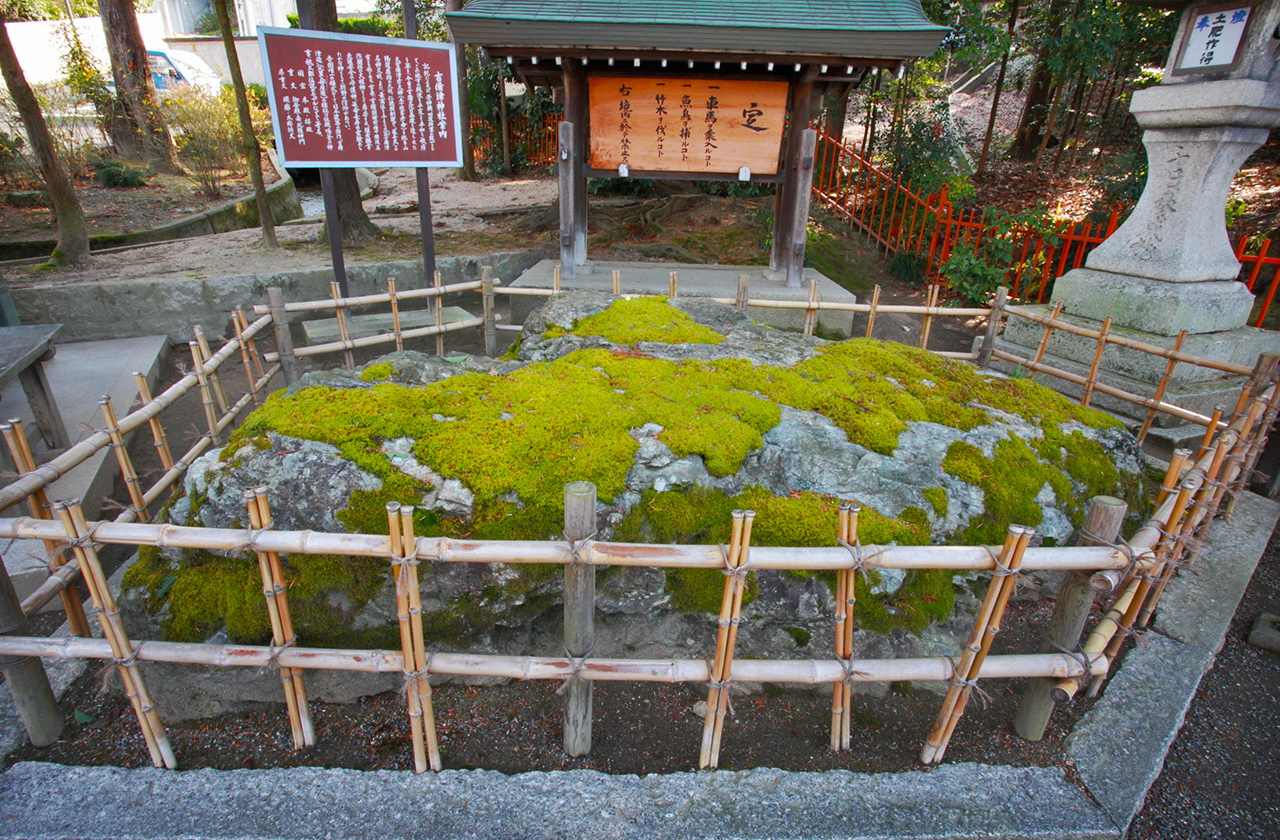 The Yadate ritual is still conducted today based on the legend of Kibitsuhiko and Ura.